Tags
be delectable, beauty, big sexy hair, buxom, face cream, glam bag, glambag, h2o+, hand cream, ipsy, Ipsy Glam bag unboxing, lip gloss, makeup, nail polish, zoya
Hello all!
I finally got my Ipsy Glam bag in the mail yesterday. I was in a rush to get to my sisters to babysit so I didn't get to open it until I was there.
Anyway, What came in my bag this time??
First, I have to say, the bag is sooo cute! I love it. "Love of beauty is taste. The creation of beauty is art." It's a pretty good quality bag too. 🙂 The only negative is it's white….and I'm messy.
Now below I'm copied pics from the internet for each individual product just for a close up.
Zoya nail polish in color Mason. This color is so beautiful!! I can't wait to try it out! Approx cost is $8.
Be Delectable hand creme from Cakebeauty in Strawberry & Cream. This stuff literally makes me want to eat my hands off when I put it on. Approx value $5.00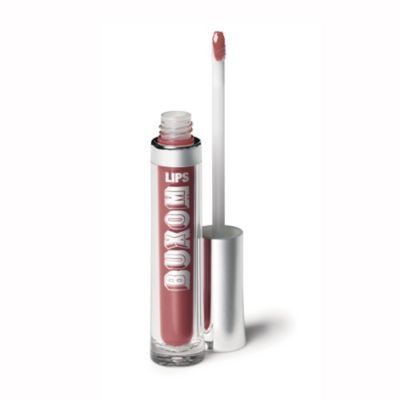 Bare  Escentuals Buxom lip gloss in color Dolly. "Tingle, plump & shine your pout to super-sexy proportions. This shimmering, sheer lip polish instantly creates the look of fuller, more voluptuous lips with luminous shine. Vitamins A & E help keep lips soft, smooth and protected with a refreshing tingling sensation". Costs $19.
Bigsexyhair blow Dry Volummizing Gel. "Thickens hair while adding volume.  It also helps retain moisture so hair never feels dry.  Delivers a light to medium hold". Approx cost $5!
H2O+ Face Oasis Hydrating Treatment. Sample size 10ml. Approx cost $7.20!
All in all, this was a really good bag. For $10, I got close to $45 worth of products! The products I am most excited about are the lotion and the nail polish. I don't know what the deal is, but I'm really starting to get into the nail stuff. I'm still terrible at painting, but practice makes perfect!
What did you think of my bag? Do you get Ipsy? What was in your bag.
Join me on ipsy and subscribe to the Glam Bag! You get 4-5 beauty products every month delivered to your door, for just $10. Michelle Phan curates the bags! Check it out here: Ipsy